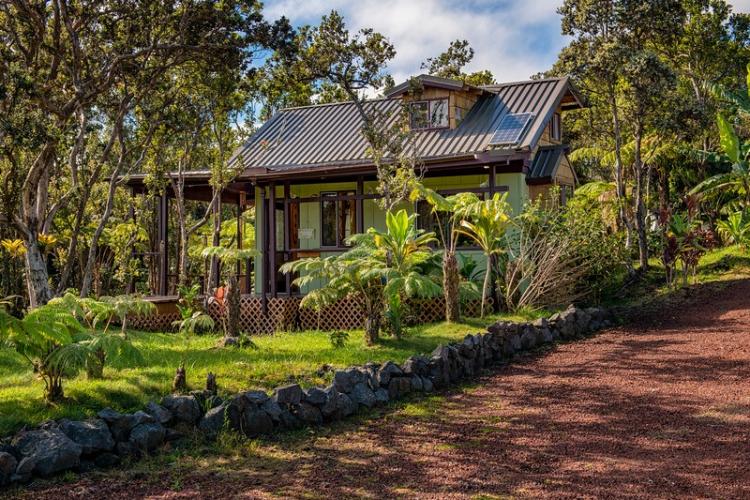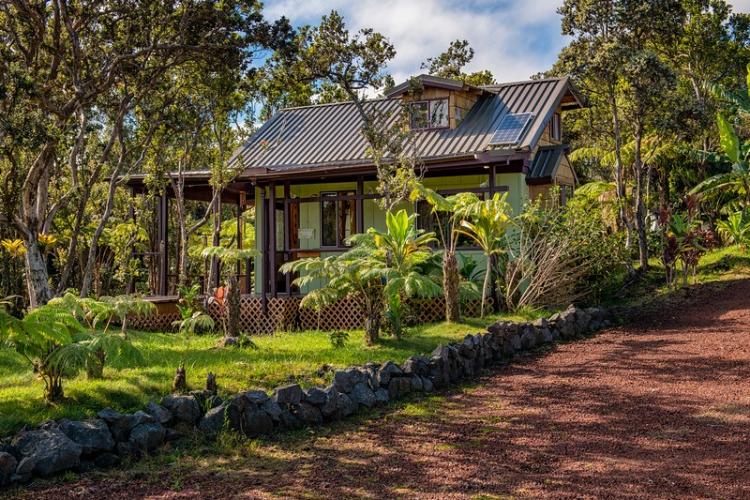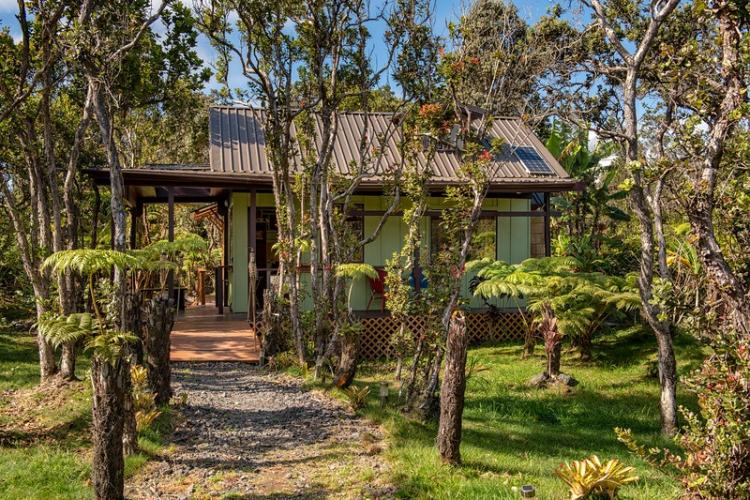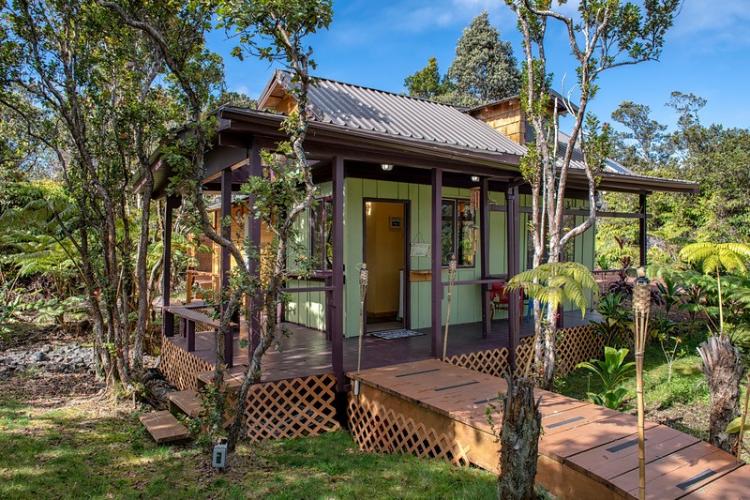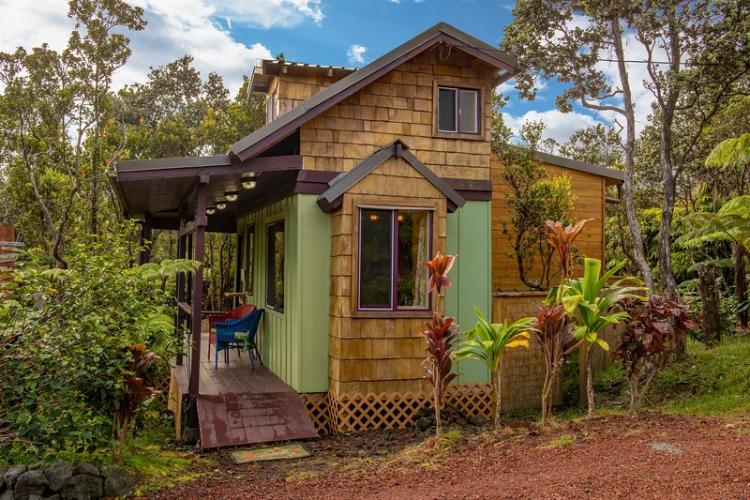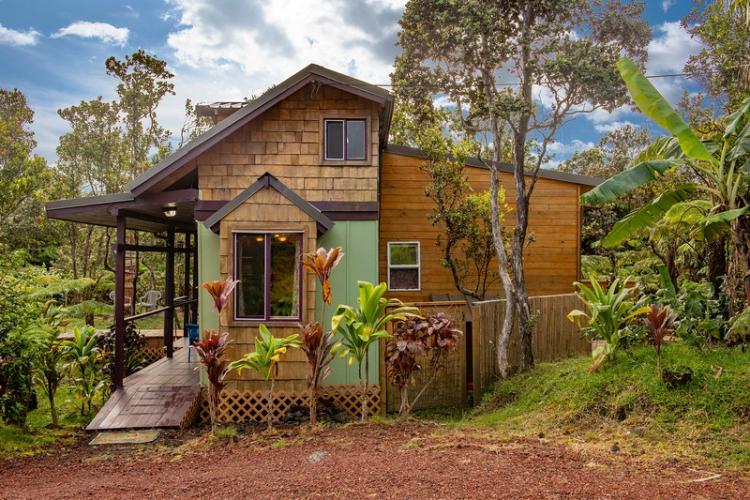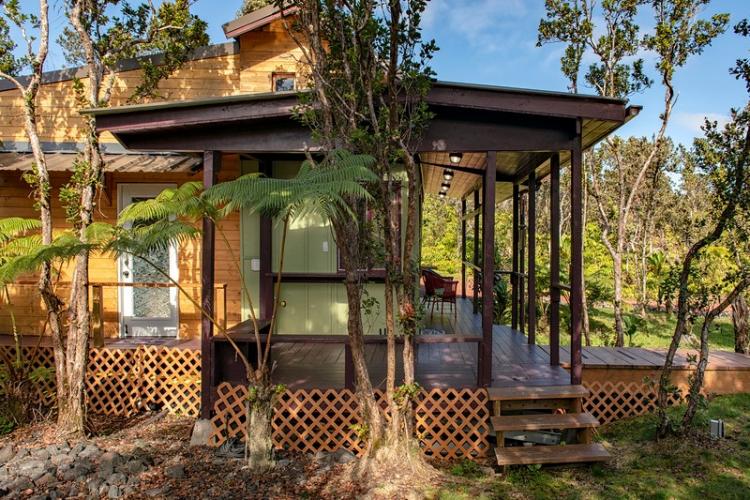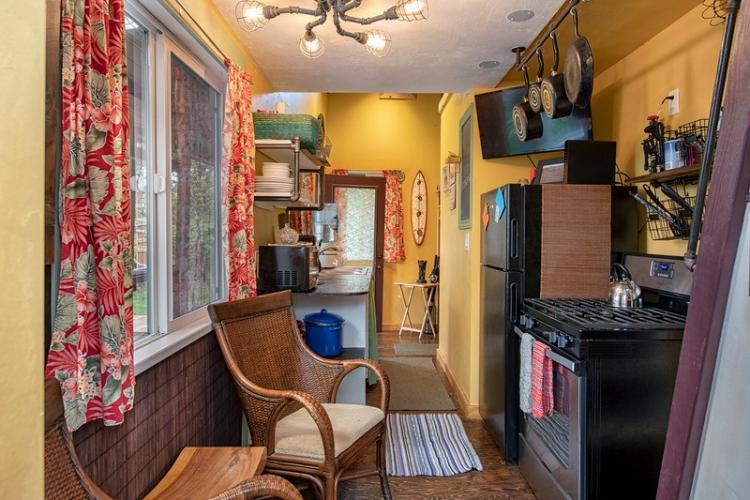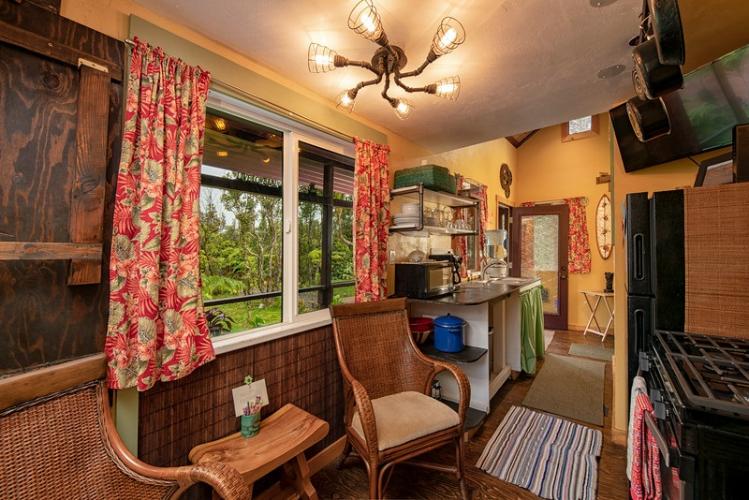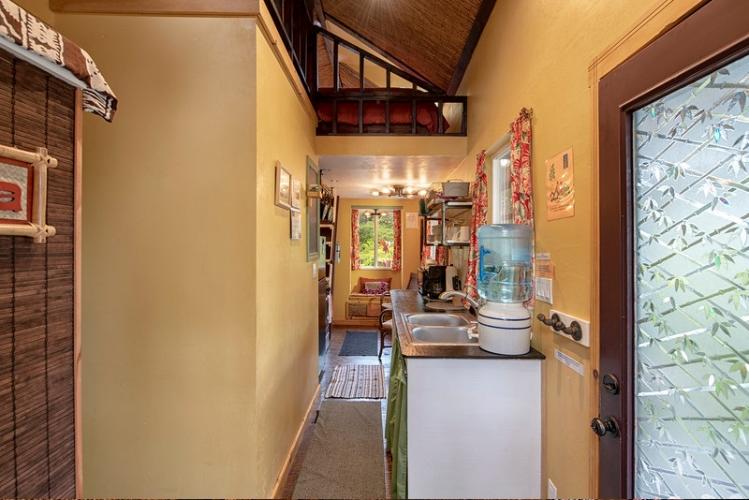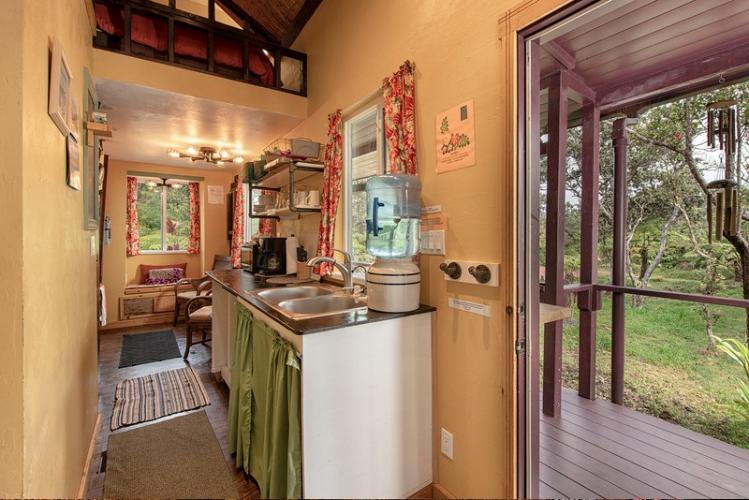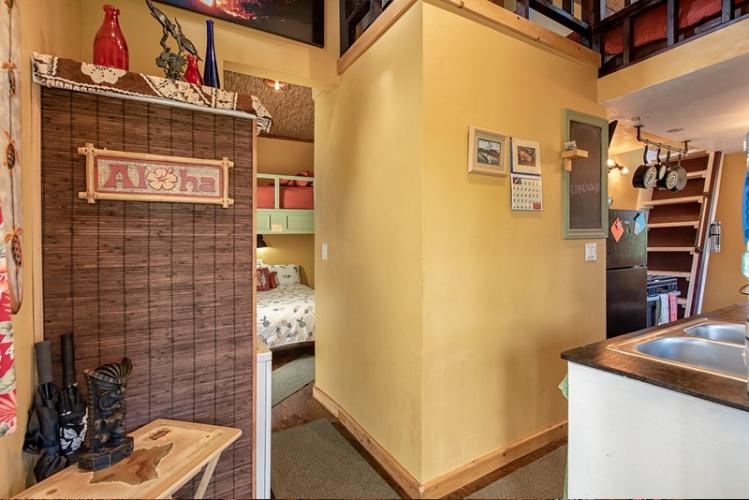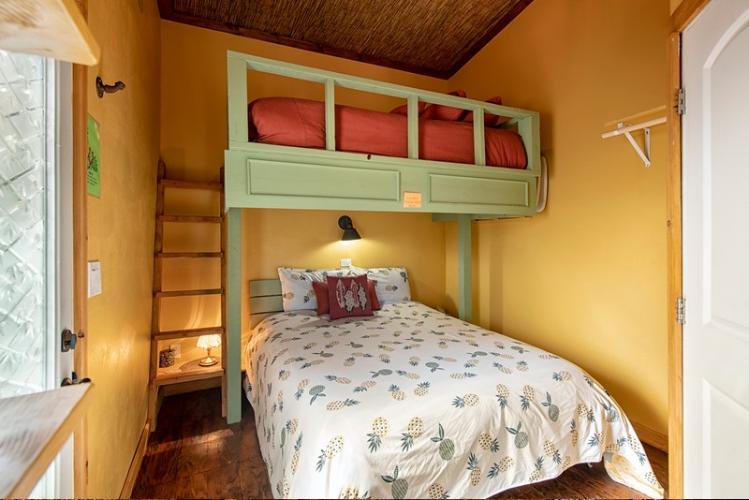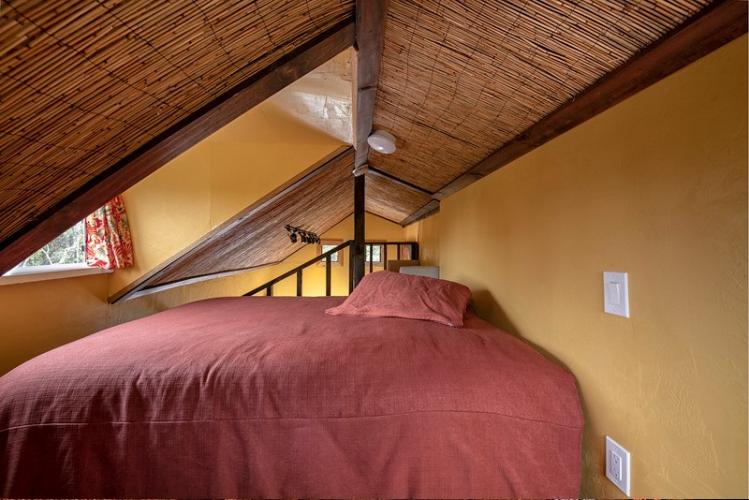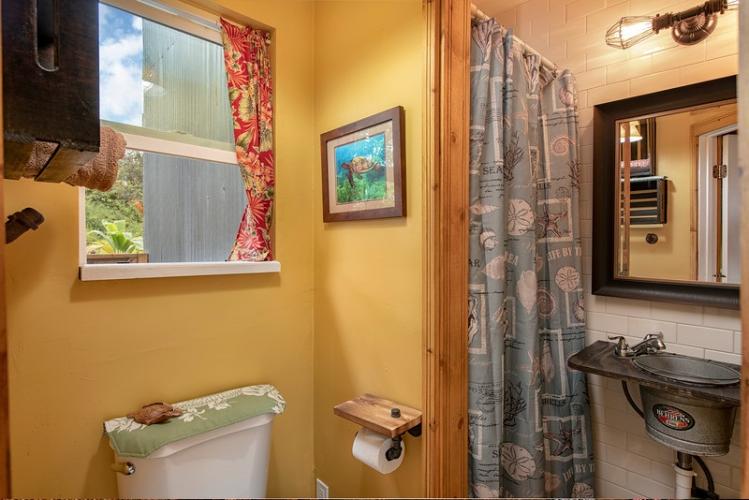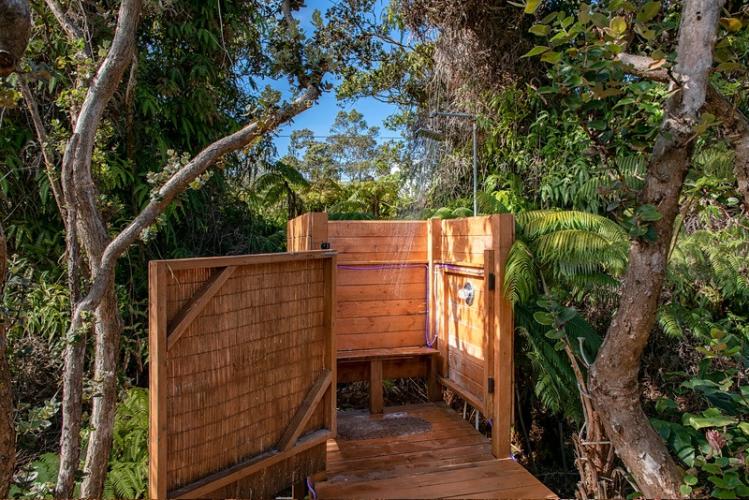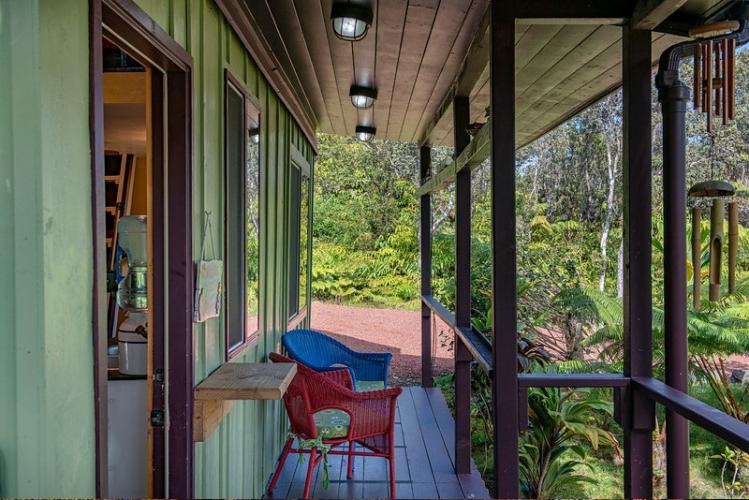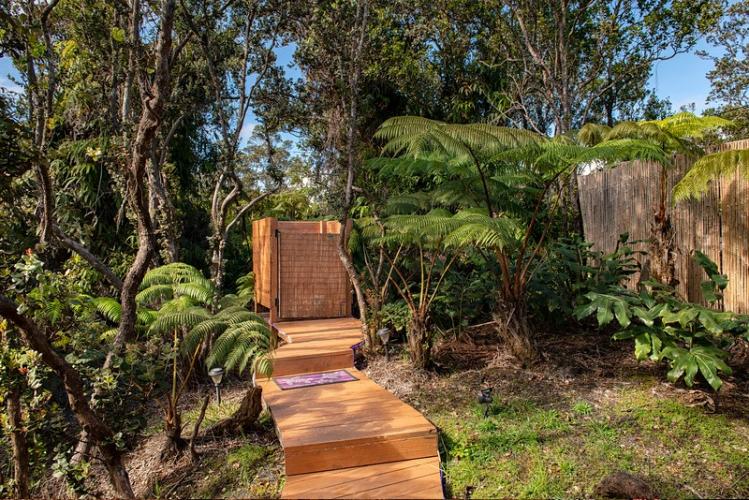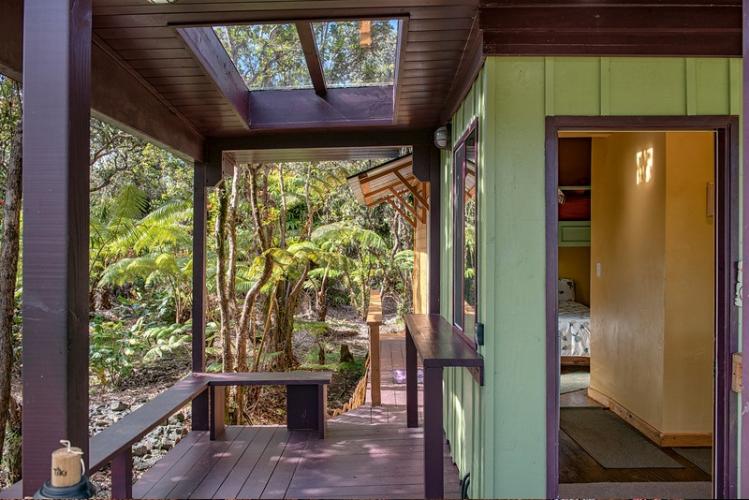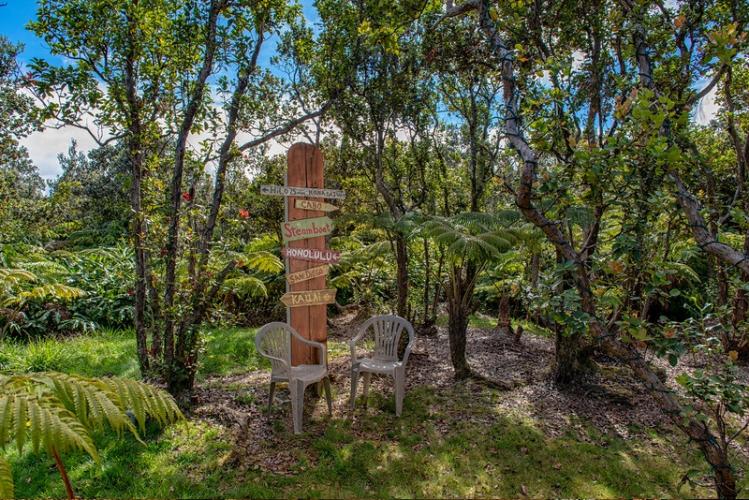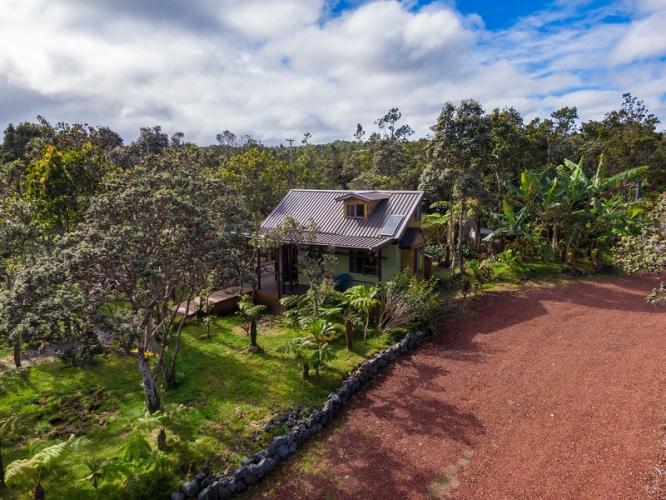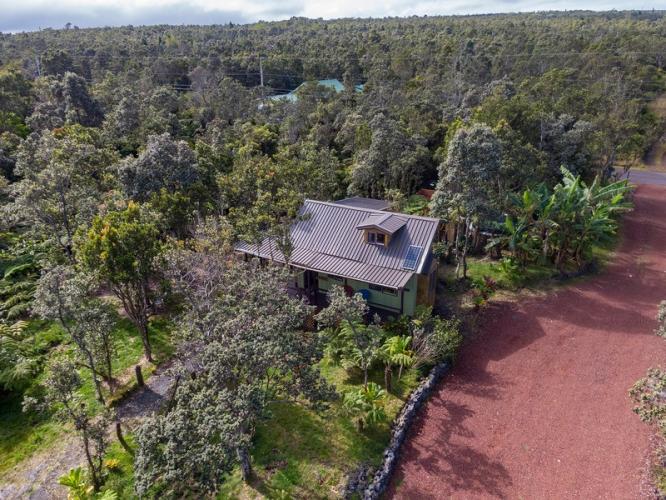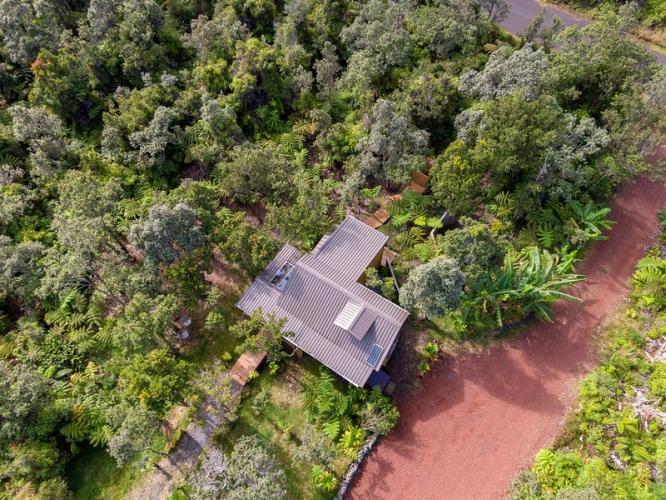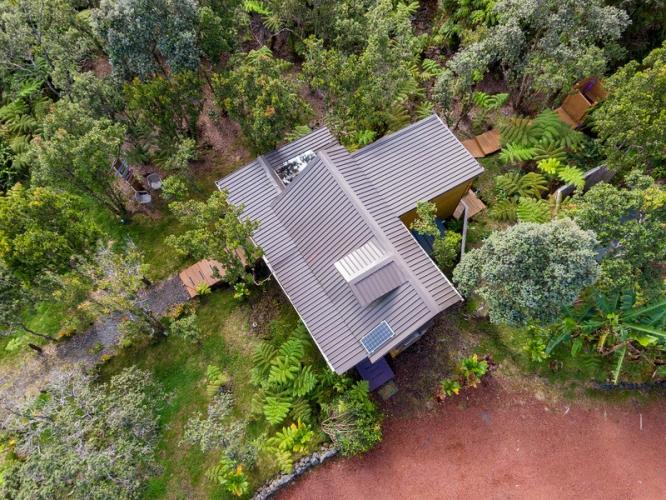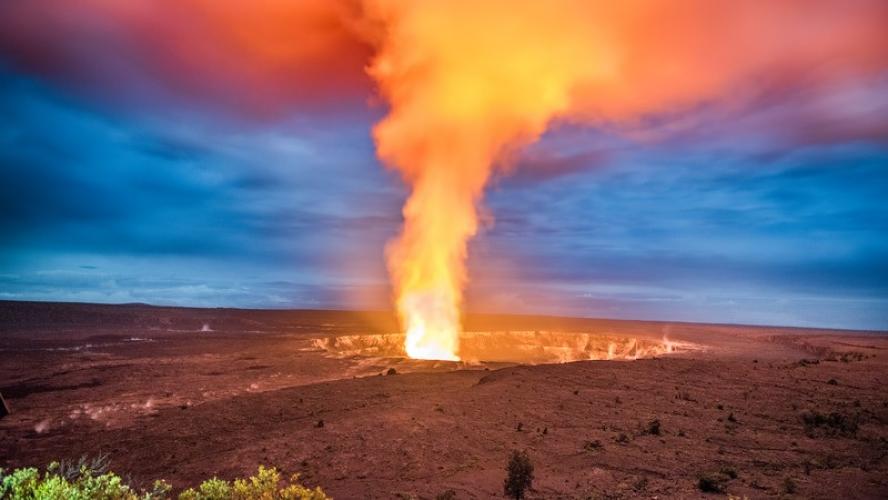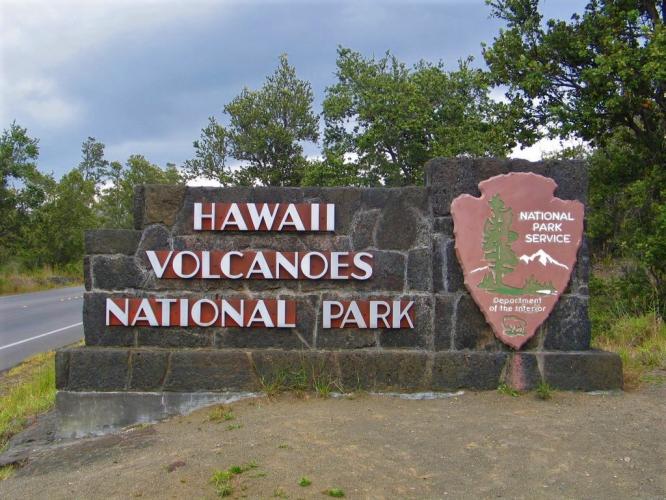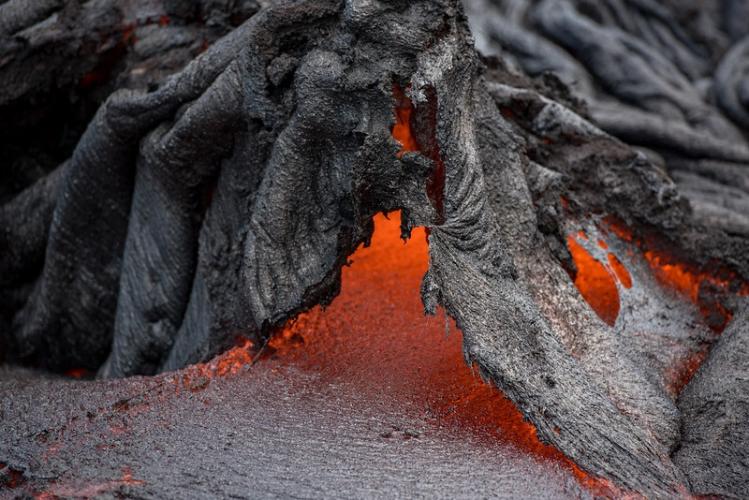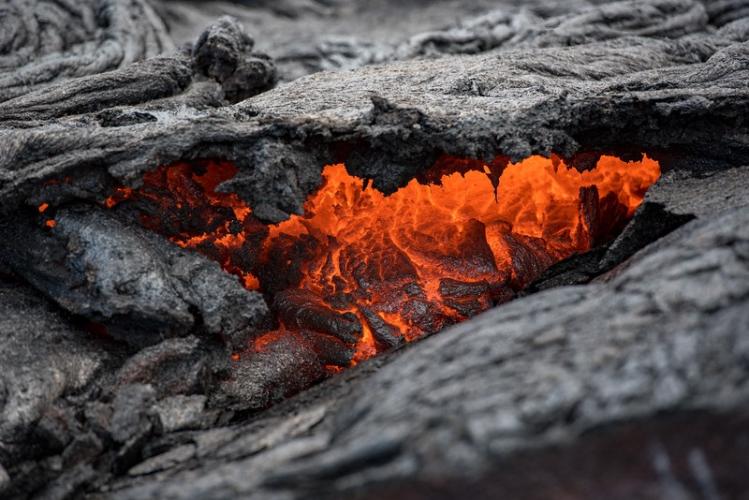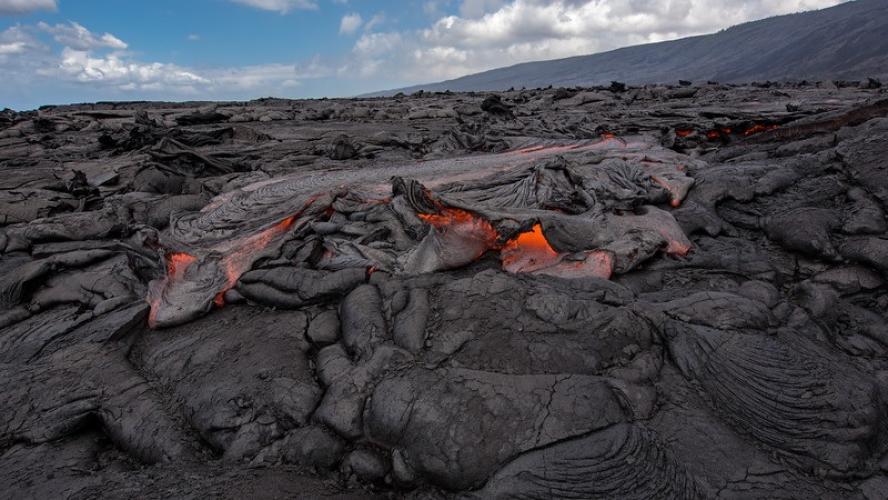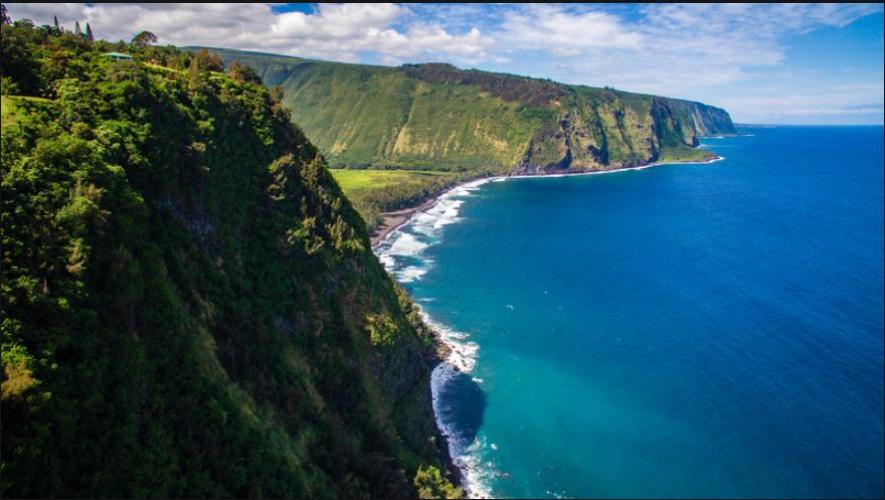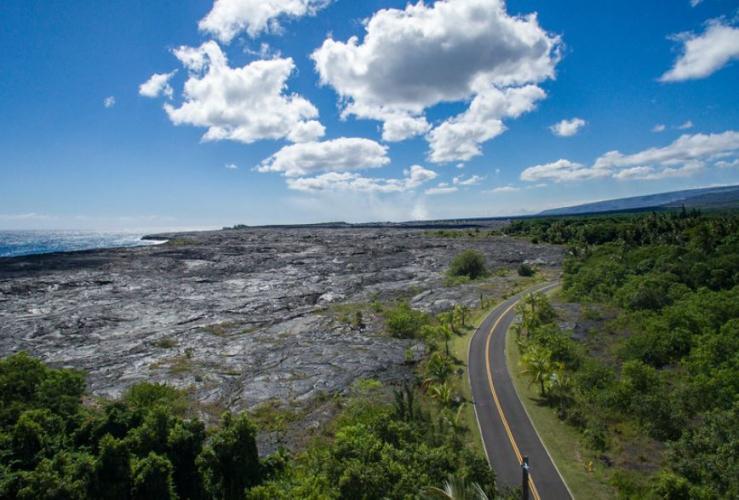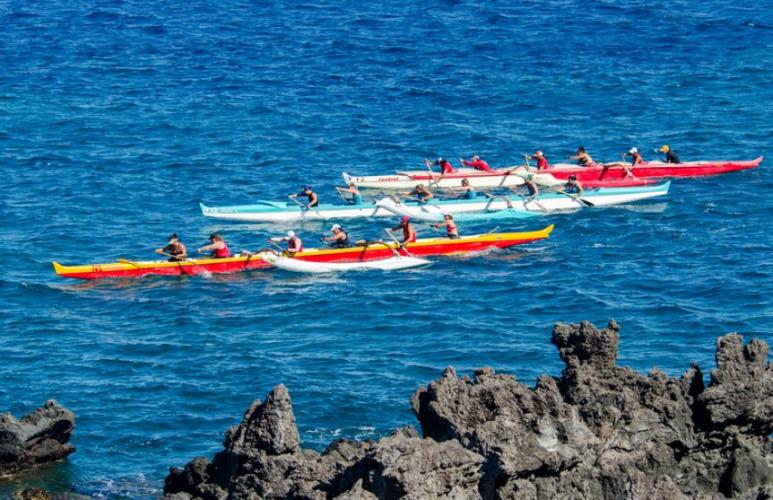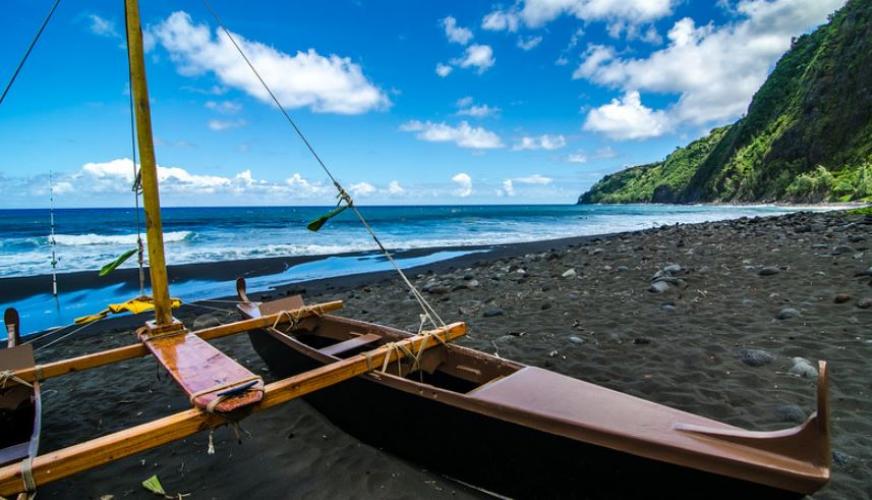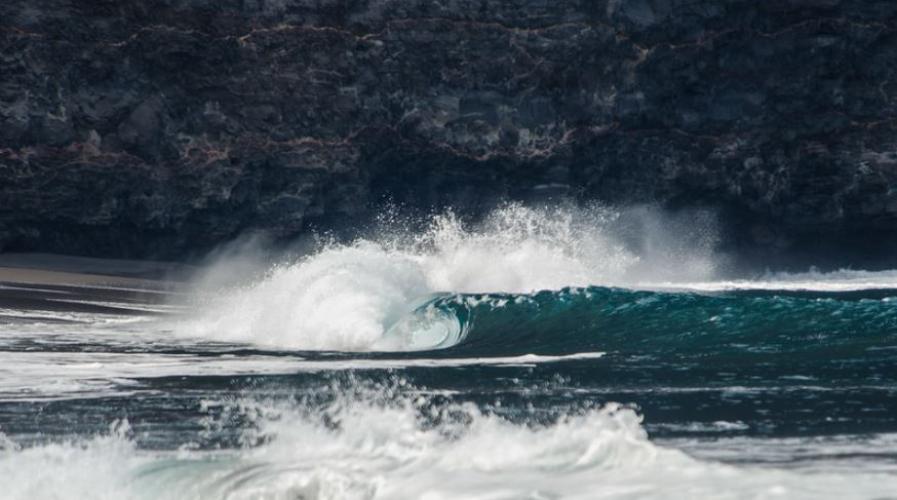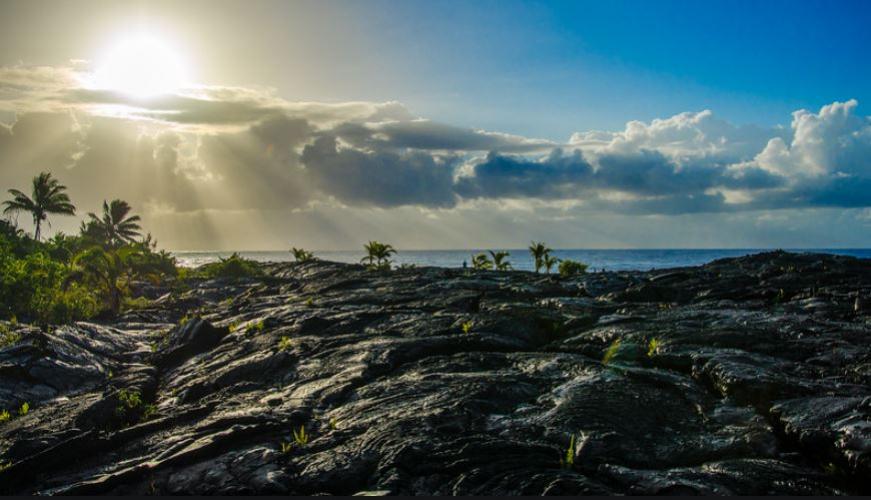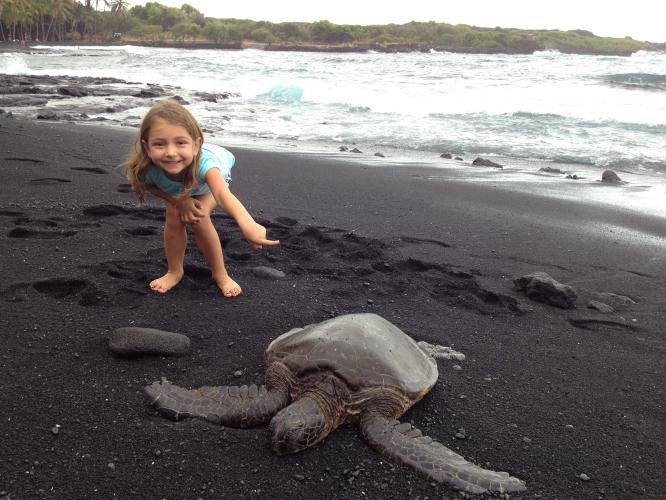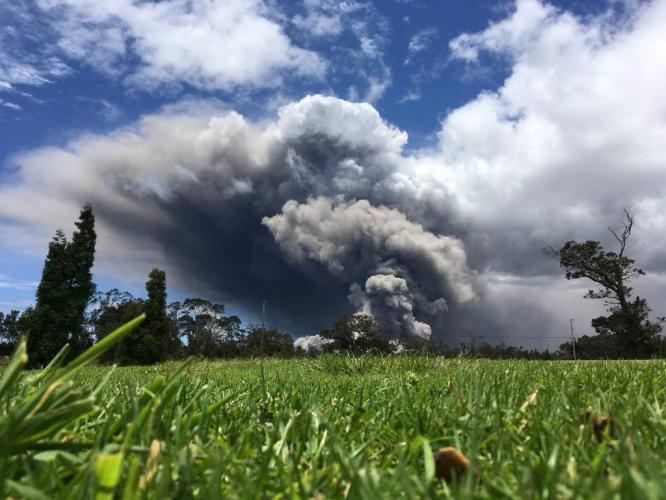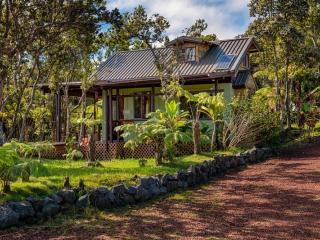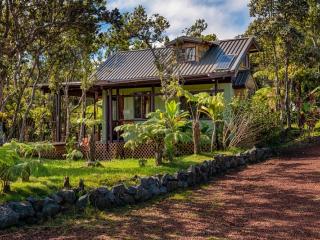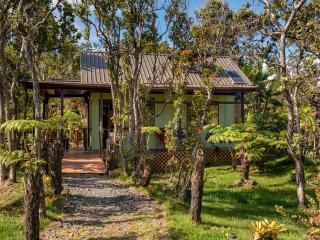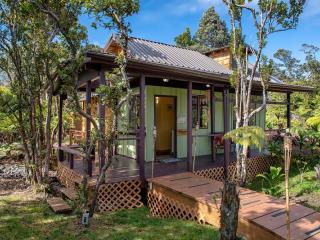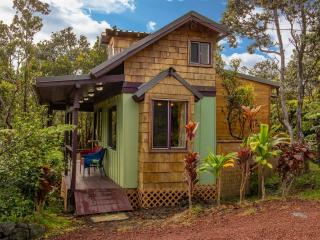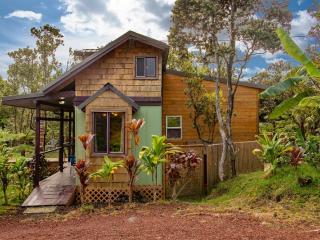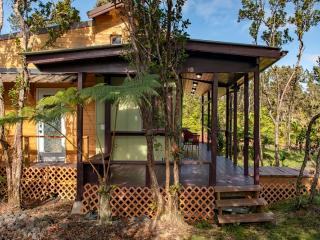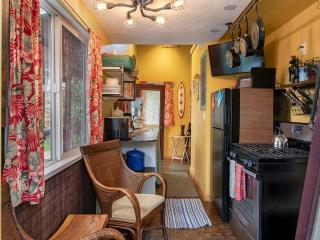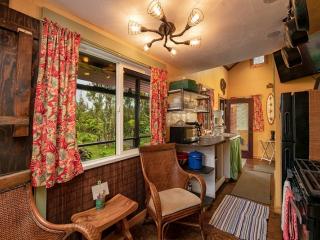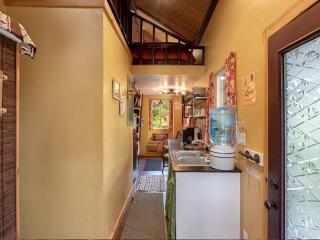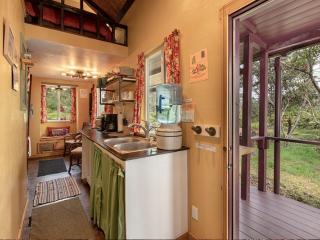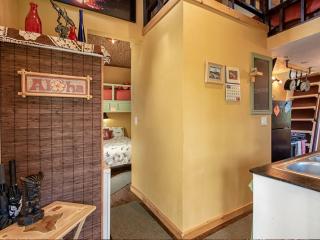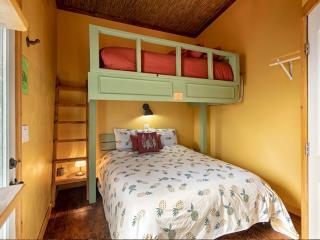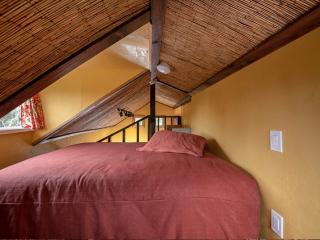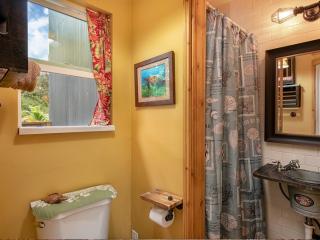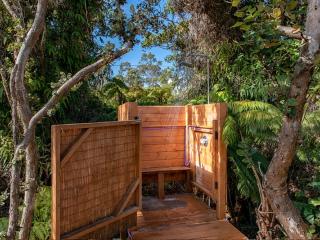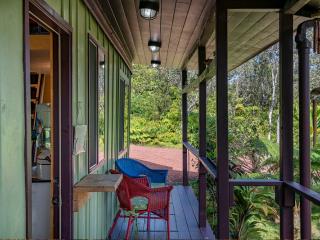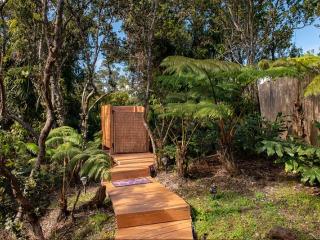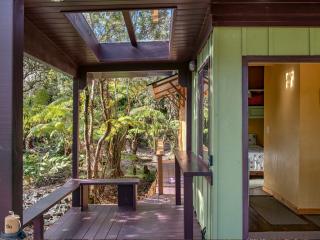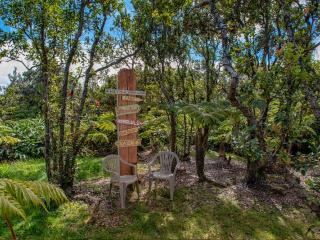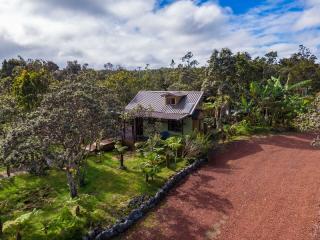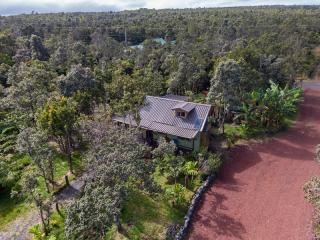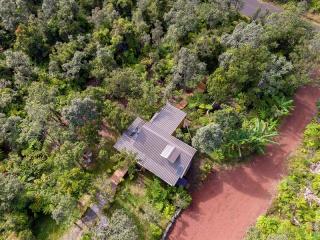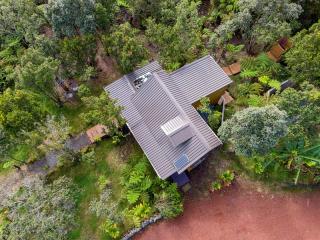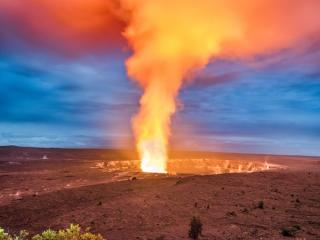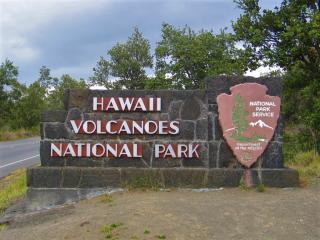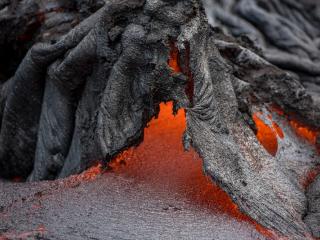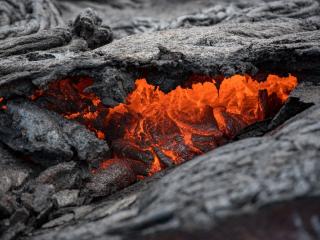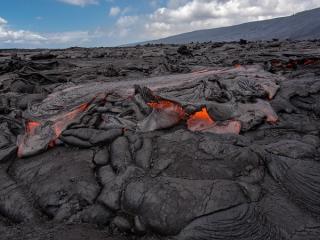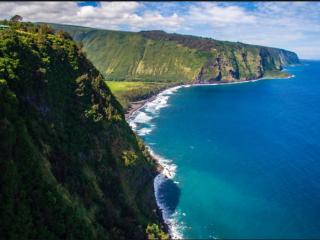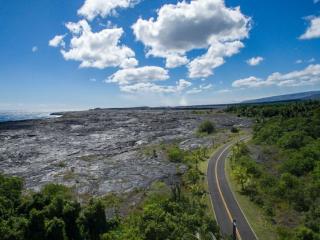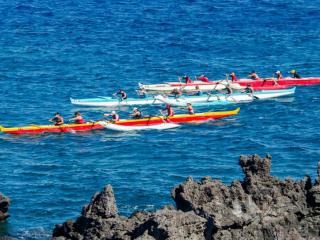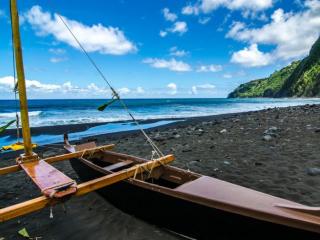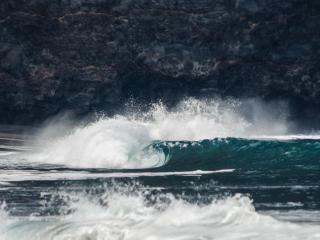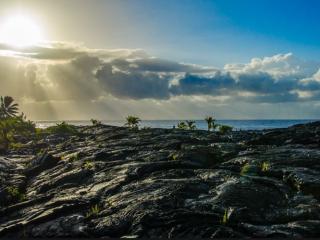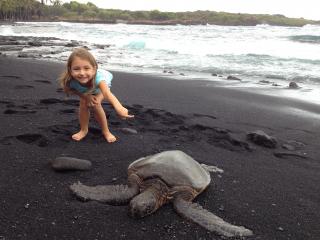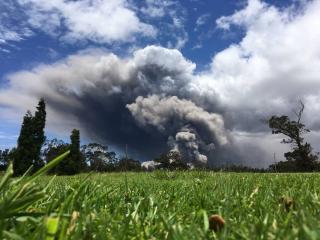 Tiki Tiny House – Premier Site - REDUCED
Description
This quiet, secluded, and cozy cottage is just minutes from the National park. Beautiful features, inside and out. Test out tiny house living but with loads of extras. Spacious enough for families: with 1 queen and 2 full size beds (no air mattresses here), (sleeps 6), but also cozy and beautiful for any romantic couple wanting a get away. We provide the best mattresses money can buy for your perfect and tranquil night sleep, and soft silky bamboo sheets that will make you not want to get out of bed in the morning.

Enjoy some coffee or hot chocolate on the lanai and admire one of the most serene views of the amazing picturesque greenery of the ohia trees, huge ferns, tea leaves, banana trees, liko lehua, and beautiful flowers, while listening to the native birds, Apapane singing, and other wildlife. We provide a book with all amenities about the house and with things to do in the area to make your stay easy, relaxing, and enjoyable. We are also always close by for anything you may need.

Enjoy great WiFi, 2 TV's, Netflix, a fully equipped kitchen pots, pans, dishes, utensils, etc. (with full sized appliances) for eating in, washer and dryer, dehumidifier (many don't offer), umbrellas, towels, shampoo, liquid body soap, and 2 showers. For those wanting an awesome experience, enjoy our outdoor private rainwater shower among the rainforest ferns. An experience many just cant get over. We try to combine our love for nature with spoiling you with every amenity we can think of.

We pride ourselves to give you a 5 star experience at our cozy cottage while also being just a few minutes from the National Park, Lava tube caves, Restaurants, hiking, shops, art galleries and craft venues, Sunday morning farmers market, and golf. Just a little further and you have Green and Black sand beaches with turtles, Akaka falls, Botanical Gardens, helicopter and boat rides. At night spend some time star gazing on Mauna kea summit or just from the house. We promise to never disappoint and do everything to make your visit both memorable and enjoyable, please allow us the chance to serve you and we promise to do our part to make your vacation the best you have ever experienced.

The Tiki Tiny House is situated on a quiet street with little traffic. The house is located in the town of Volcano, which is close to three thousand feet in elevation, so it does get a bit colder up in this area (temperatures sometimes dropping to the low fifties at night). The southeast part of the Big Island does tend to get a decent amount of rainfall, so it is normal that you encounter some showers at some point throughout the day. Although Volcano is a small town, you have access to everything you may need within just a few miles from the house. Volcano Village is only five to ten minutes away and has a couple of general stores, a hardware store, a gas station, and several great restaurants and cafés. There are also a few art galleries and even a winery. Every Sunday there is also a farmer's market held in Volcano Village where you can buy all sorts of local produce and much more. Volcanoes National Park is also extremely close, where you have access to a discount price gas station, a restaurant, several unique hiking trails, a view of the active volcano, and even a bowling alley! The park is open 24hrs, so you may enter at any time. The best time to see the active volcano is definitely after dark on a clear night. The closest airport near Volcano is in Hilo, which is about 40 minutes away. Kona also has an airport on the other side of the island, but it is about two hours away. The nearest beaches are about a forty minutes drive from Volcano. A favorite is the Black Sand Beach on the south portion of the island. The southeast part of the Island has so much to see. Definitely have a rental vehicle available to catch a glimpse of all the gems this side has to offer!

Some Guest Comments

Jeff
We had such an amazing stay in the Tiny Tiki House! We are big fans of tiny house living and this place was perfect for our family of four in terms of layout, and we loved all of the thoughtful attention to detail and design. The outdoor shower was a fun bonus feature that definitely added to the experience. The location is great for exploring the volcano national forest and was a nice midway point for exploring in both directions as we ventured to Hilo one day and then down to explore the Kahuku area of HVNP and Punalu'u Black Sand Beach. We loved coming back at the end of a day of adventuring and relaxing on the porch and listening to the frogs at night - it was an experience we will never forget! Staying in this charming, cozy tiny home was definitely a highlight of our trip to the Big Island. We highly recommend it to those looking for a one-of-a-kind experience in the Volcano area! Thanks again to our wonderful hosts!

Jill
WALKED IN TO FRESH FLOWERS BY THE FRONT DOOR, IT WAS A WONDERFUL BIRTHDAY SURPRISE. I WAS HAVING TROUBLE GETTING IN (OR AT LEAST I THOUGHT I WAS- I WASN'T! ) ROBBIE RESPONDED TO A 5 AM TEXT MESSAGE INSTANTLY. HIS FAST RESPONSE WAS EXCEPTIONAL. BOOKED FOR THE OUT DOOR SHOWER & IT DIDN'T DISAPPOINT!

Thomas
Magical house tucked quietly back in the nature of Hawaii's amazing lush vegetation. Very close proximity to the national park. Super friendly host. Amazing experience!

Curt
This charming, secluded little house is close to Volcano Village and Hawaii Volcanoes National Park. It's the perfect place from which to explore this unusual, volcanic wonderland. All the needed amenities are provided, even a private, outdoor shower! Robbie communicated promptly and effectively making our stay simply perfect!

Fran
This is a great opportunity to try a tiny house. We greatly enjoyed the private space, sitting outside drinking morning coffee and listening to the birds. We chose it for it's location to Volcano National Park and it was perfect for this! We spent all day hiking at the park, could come home, eat dinner and head back to see the volcano at night. On our second night the park was completely socked in with rain and clouds but because we were so close, it wasn't that big of a deal to just head back to the tiny house. We highly recommend this tiny house!

Rick
My only regret is not booking this amazing place for another night. Close to volcano national park. Close to restaurants. Quite and picturesque area. My dream come true staying in a tiny house. Highly recommend

Sean
We just stayed 3 nights at the Tiki Tiny House and LOVED it! Such a peaceful, beautiful, secluded place. The home while small was a perfect size for my wife, daughter and I. We enjoyed breakfasts on the porch and loved using the outdoor shower! The property is well maintained and house is very clean and functional. The location is perfect, only minutes from Volcano Village and the National Park which was great when we had to go back for dry clothes after being caught in a few downpours while hiking. Having a washer and dryer was also very helpful. Robbie was helpful, accommodating and very responsive. We would definitely stay here again.

Sara
We loved this wonderful and cozy place! Great location for a trip to the big island, it's a peaceful and secluded spot to come home to after a day of exploring the national park or the beaches. The outdoor shower is perfect!

Amanda
We really enjoyed our stay at the Tiny Tiki House... and it's actually not that tiny. It has a full kitchen, including a gas burning stove, and multiple beds. We enjoyed having the opportunity to save some money and cook our own meals while we stayed here, and it's sooo close to the National Park - just seven minutes away from the park entrance. This served us well, as there was rain and fog two of three days we stayed in Volcano, and we ended up having to drive in and out of the park to see different parts of it as the weather cleared. Check-in was very easy, and the house is really easy to get to - not too far off the main road, 11. I would definitely stay here again.

Christine
The tiny house is nestled in the most gorgeous tropical setting. It was such a treat to have such a private location among the lush vegetation. There were plenty of beds to choose from and having laundry available was key for us. Robbie added great touches to the home including books, travel guides, Netflix, umbrellas, and plenty of towels. The location was perfect for us as we wanted to spend as much time at the volcano as possible. 10/10 recommend this place to couples.

Lisa
Robbie's place is even better in person. The location is right near all the action yet it's on a quiet piece of land that is magical. Every detail has been thought out and every time you look around you see something new that makes you smile. Both Robbie and his local manager Tia are super responsive and helpful - making it a very memorable stay. He unit has every thing you need and is cozy. Just a few minutes to dining and the Paarl entrance. Thai Thai restaurant is the best Thai we've ever had. We're in Hilo for a few nights and missing our Tiny Tikik House! Mahalo nui lisa and a hui hou Robbie and Tia

Ryan
We very much enjoyed the Tiny Tiki house. Excellent proximity to Volcano National Park. This unique, well appointed place worked well for the 4 of us. Would definitely stay there again.

Candace
The location is perfect for a National Park getaway. The outdoor shower and setting made the stay magical.

Jennifer
This is a darling space! We used it a a charming little home base for exploring the volcano park. It was very cute and compact, but well appointed. Each teen had a loft like space, we had a comfortable bed and we all enjoyed being in the same space for a few nights (family bonding). I loved the outdoor shower.

Julien
This place is beautiful and was perfect for our romantic getaway! The location is very convenient for sightseeing. The outdoor shower was so fun. Highly recommended!

Margaret
You will find the Little Tiki Hut to be a magical and wonderful place. In the middle of the rainforest - it is truly remarkable. We loved the quaint and friendly town of Volcano. We ran the Volcano run that happens every year in August. The people are friendly and the restaurants are great. If you like to hike - this place is a goldmine.

Please ask about Kama'aina, military, and weekly rates. Beautiful Tiny home in Volcano, Hawaii minutes from Volcano Village and Hawaii's Volcanoes National Park.
Amenities
+ more
- less
Carbon Monoxide Detectors
Room details
2 bedrooms
1 full / 1 partial bath
+ more
- less
Bedrooms
Bathrooms
Inside Bathroom (private) :
Sink
Toilet
Shower
Outside Bathroom (private) :
Shower
Rules and special rates
6 guests max
1 night min stay
+ more
- less
check-in: 05:00 PM
check-out: 11:00 AM
Rates:
Base Rate:

$140

/nt
Discounts:
Stay 7 nights: 10% off
Stay 30 nights: 20% off
Stay 60 nights: 40% off
Cancellation Policy
The guest can cancel up to 14 days before arrival and receive a full refund. There is a free cancellation window 24 hours after booking.
Interactive area view
click & drag to explore
Volcano Map
drag to navigate